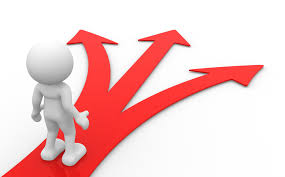 We've said it before, and we'll keep saying it –  time is running out for Atlassian server products. Atlassian will terminate all support for its server products on February 2, 2024.  That date seemed so far off at one point, but we're nearing the end of Q3 of 2022, and the clock is ticking. Any organizations still using Atlassian server products must decide if they want to remain self-managed using Atlassian's Data Center products or migrate to the Atlassian Cloud.  A decision needs to be made, and it needs to happen sooner rather than later.  If a deadline for this decision has not been set, then a decision date should be prioritized, and planning should begin immediately, at least at a high level.  In short – there's a lot of pressure to move to the cloud, and there are many good reasons to do it too. You may want to migrate to the Atlassian Cloud, but is this a realistic possibility, given the time you have left and the effort required?
To give you a better idea of how long your cloud migration could take, Atlassian has shared the following potential timeframes:
Up to 1,000 users: ~3 months
1,000 to 5,000 users: ~6 months
5,000+ users: ~9 months+
In other words, an Enterprise-scale migration that begins now – in September of 2022 – can extend beyond June 2023. That's if you start NOW and everything goes to plan. In reality, unforeseen factors can cause even the best-laid plans to go awry. 
Pause to Consider
Let's take a moment to think about two fundamental questions:
What is the difference between Atlassian's self-hosted and cloud products?  (You can review Atlassian's comparison chart here)
What are some challenges involved in migrating to the Atlassian cloud?
The Atlassian cloud provides you with managed hosting and automatic rollout of new features, application upgrades, security updates, and more. Still, it is not an environment that you have control over. Some teams may need complete control over their data and hosting infrastructure and will choose a data center deployment. These products are deployed on internal machines, typically behind your firewall, which may be vital if you require strict data localization.  Depending on your regulatory and compliance requirements, you may not yet be able to consider the Atlassian Cloud if you must comply with a standard that is not on Atlassian's cloud roadmap.  
While the core functionality of Atlassian's self-hosted and cloud-based tools is nearly identical, there will be a bit of a learning curve for people who are used to using their Server and DC tools; the bottom line is there are functional differences that users will need to adjust to, and users may find that what worked in one environment may not work the same in the other.  We've written about the importance of app and customization assessment before beginning your journey to the cloud.  Both cloud and server offer thousands of apps and integrations extending Atlassian's products functionality. While hundreds of Marketplace apps have cloud versions of their Server and DC apps, there is no guarantee of 100% feature parity.  Assuming a cloud version of your app exists, the app's data may need to be separately and manually migrated to the Atlassian cloud.  For example, if you use ScriptRunner, there is no automatic process for migrating data – on a per script basis, you must manually examine each script you have, determine if it can work in the cloud, and then manually recreate the script in your cloud site.  If you are using custom plugins, you need to determine whether or not it is even possible to create a version of that plugin for the cloud, as that may not be the case.  You will also need to review your other customizations, including scripts, webhooks and tool integrations, and custom Jira objects, such as issue types, workflows, and custom fields – especially those based on marketplace apps like Elements Connect, which pull data from external sources.
Assessing your apps and customizations is only one of many challenges you will face on your cloud journey. There may be issues with your data that need to be addressed before it can be migrated – a situation that is likely if your instance has been in place for many years and has changed administrative hands several times.  Issues with your user base can be a considerable blocker: duplicate users, users with invalid email addresses, multiple user accounts sharing the same address – all of these must be addressed before you consider moving to the Cloud.  If you plan to migrate more than one instance to the cloud, you need to consider whether or not each Server instance will be migrated to a distinct Cloud site or if you plan to consolidate.  Consolidation brings an entirely different set of challenges and needs to be thought of as a project that needs to be planned and completed separately.
The Eventual Journey to the Cloud
Atlassian has gone all-in on the Cloud, and that's where you should expect to find the majority of their innovation and support.  For most customers – including Enterprise-level organizations –  migrating to the Atlassian Cloud is ultimately the right move. When you move to the Atlassian Cloud, all of the security, upgrades, and server maintenance is taken off your IT team's plate – tasks that you were responsible for and which had to be performed manually. With the Atlassian cloud, your teams are free to focus on meeting your organization's strategic goals. However, the right move is very rarely the easy move, especially so in this case.  A lot of planning and testing is involved in an Atlassian Cloud migration. Small to medium-sized organizations may be able to migrate their instances to the cloud right away. Larger and especially Enterprise-scale organizations will have much more work on their hands.
Planning is especially critical for Enterprise organizations since their instances can contain thousands of users and dozens of marketplace apps and customizations. Given the level of complexity in an Enterprise organization and the timetable for Atlassian server products, migrating to the cloud at any time would be a monumental task, especially within this timeframe.
Migrating to the cloud may require much pre-migration work to get your instances into a state where they can be migrated, and many Enterprise organizations may not yet be ready. Ask yourself:
Has your Atlassian toolset grown faster than expected, beyond the control of your administration team?
Do you have a change management process that requires weeks of planning and approvals before implementation?
Is your data in need of decluttering, sanitization, or compliance?
Do you need to take the time to reign in your tools and get them to a point where you can start to think about migrating to an entirely new environment?
Suppose you answered yes to any of those questions. In that case, temporary migration to the Atlassian Data Center could be a fantastic intermediary, giving you the time you need to get your instances and organization ready for migration to the Atlassian Cloud. Unfortunately, there's a catch. Atlassian's Data Center products are still self-managed, and the great benefit of the Atlassian Cloud is freeing your IT teams from maintaining your Atlassian tools and infrastructure. Since Atlassian's Data Center products are self-managed, you are still responsible for hosting, maintaining, patching, upgrading, and meeting your Data Center's operational costs. Again, these are tasks that you may have been looking to take off your IT teams' plates so that they can focus on what matters most to your organization. 
What if you could reap the SaaS benefits of the Atlassian Cloud AND the benefits of Atlassian's self-hosted tools without having to manage or maintain your instances? With Codefactori, you can get all of that and more!
Codefactori offers a privately hosted and fully managed environment centered around your Atlassian and other DevOps tools. Codefactori, coupled with Addteq's professional services, provides the best features of the Atlassian Cloud – a hosted, maintenance-free platform in which all updates and patches are managed by Addteq – while allowing you to reap all of the benefits of the Atlassian Data Center. With Codefactori, your teams can focus solely on delivering value while experts fully manage the rest. Codefactori takes away most effort in addressing the underlying infrastructure with single-tenant hosting architecture.
Atlassian Data Center + Codefactori – an Intermediate Point on your Journey to the Atlassian Cloud
Take a moment and think about your migration as if you were planning an extended road trip.  Before you even get to the car, there are many things to consider.  Have you packed everything?  Is there enough gas in the car?  Do you have directions to your final destination?  What will you do when you arrive?  Did you pack snacks?  Some road trips are short, don't require a lot of planning, and can be finished with one or two drivers in a single shot.  Longer road trips need a few breaks – you might need to stop at a rest stop or stay at a motel for an evening after a long day of driving.    Staying at the motel doesn't interrupt your journey – it gives you time to pause and refresh so you can continue and reach your destination safely once you are ready.  In this case, I'd like you to consider Atlassian Data Center on Codefactori as a rest stop on your long journey to the Atlassian Cloud.
Migrating to Atlassian DataCenter on Codefactori is a perfect compromise because:
Your Atlassian tools, apps, and integrations will work as before – your users will not need to learn how to operate in a new environment.
Your Atlassian tools will continue to be supported by Atlassian, freeing you from the February 2024 time constraint.
Our DevOps experts will handle upgrades, patches, backups, disaster recovery, and all other maintenance.
You can take all the time you need to get your Atlassian tools ready to migrate to the Atlassian Cloud.
The combination of Atlassian Data Center and Codefactori gives you all the benefits and convenience of a SaaS solution while meeting your security, compliance, and data residency needs. Our data centers are SOC 2 Type-II, ISO 27001, and PCI-DSS compliant. Codefactori environments are fully managed, providing enterprise-grade security, and have been designed to ensure your data's highest level of protection. All communications between you and Codefactori are conducted via SSL. All applications running on Codefactori are updated with the latest security patches and long-term support releases.  Applications running on Codefactori are monitored 24/7. Backups are taken every 30 minutes and stored in a separate geographical location with full encryption. Codefactori has 99.95% uptime with 30 min RPO and 2 hours RTO. By combining the power of Atlassian Data Center products with the power of Codefactori's managed, hosted environment, you get the best of both worlds without compromise. 
When you are ready to migrate your tools to Codefactori, our team of DevOps experts will see the migration through from start to finish without you needing to lift a finger. You can then take all the time you need to prepare your data and plan for your cloud migration without worrying about the February 2024 deadline – or any other.  When you are ready to continue your journey to the Atlassian Cloud, we will be with you every step of the way to ensure success for you and your organization.
A
re you ready to take your organization to the next level?