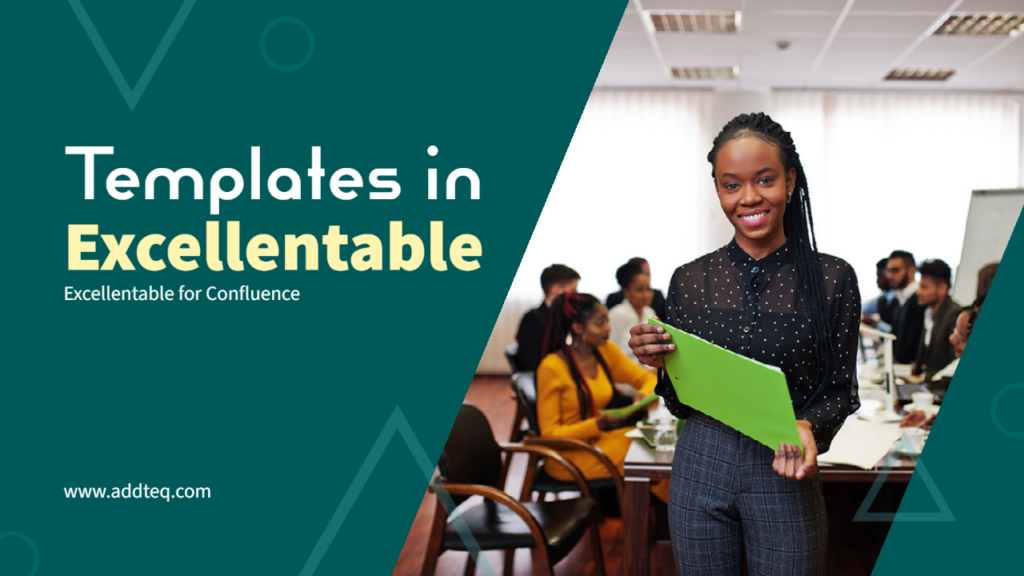 Confluence template is an awesome tool to both maintain standardization and efficient time management. However, some tasks need a spreadsheet in Confluence to manage effectively. Excellentable is a wonderful tool in such scenarios.
Excellentable lets you add excel spreadsheets in Confluence templates in Confluence and reuse them in your spaces or instances. In addition to the Confluence template, Excellentable allows you to add an editable spreadsheet on the Confluence page.
Confluence template: Project Budgeting
Project budgeting is the process of estimating the total cost of a project by summing up the estimated costs of individual activities or work packages. It is important for getting your project funded and keeping it controlled. A well-prepared project budget provides the information needed to create a cost baseline and determine funding requirements.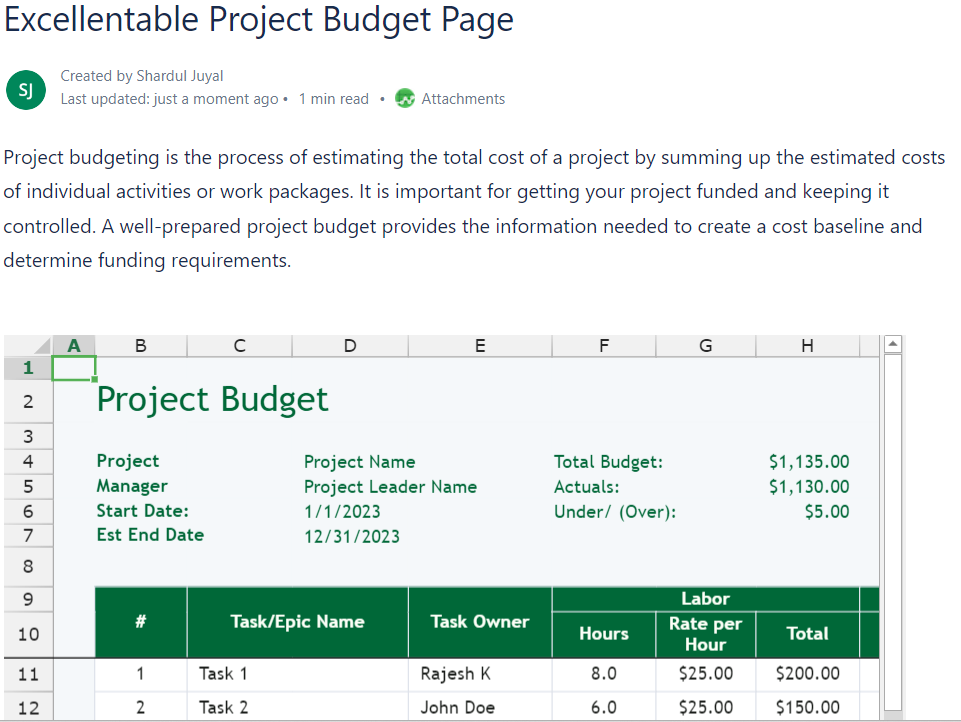 Documenting a project budget in Confluence is important because it helps measure performance against expenditure and ensures that resources are fully available for the workflow to support business growth and smooth functioning. Confluence also lets your project managers determine how much the project is likely to cost and check whether or not the project is sticking to its budget throughout its course.
Learn more about Excellentable, and start your 30-day trial today