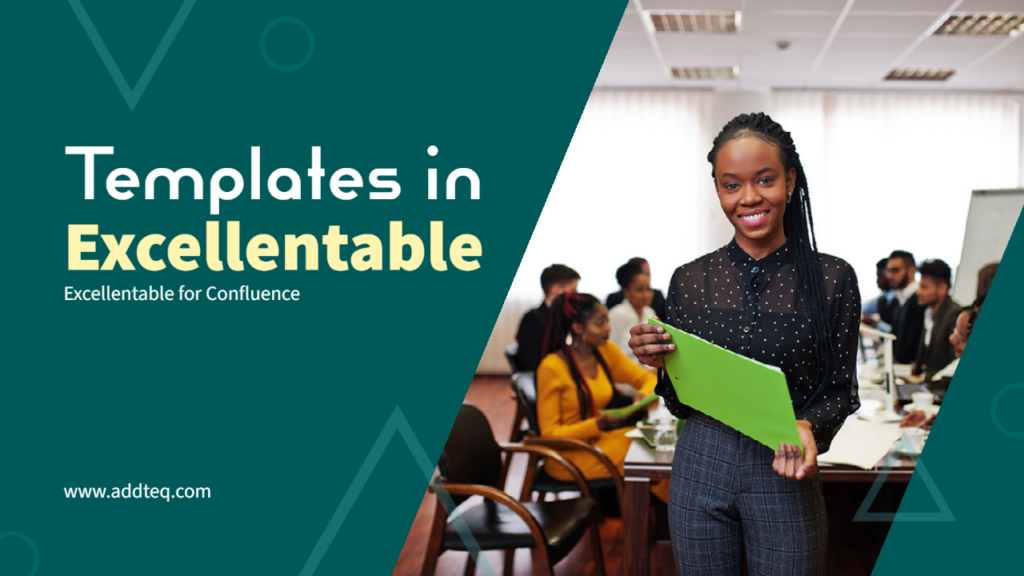 Confluence is a widely-used collaboration and project management tool that allows teams to work together on projects, share ideas, and track progress. However, a lot of teams use time tracking in disjointed excels. This feature is particularly useful for businesses and teams that bill clients based on work or simply to track the time spent on various projects.
Excellentable is a powerful spreadsheet tool for Confluence that allows users to create and edit spreadsheets directly within Confluence. With Excellentable, users can easily create spreadsheets for tracking time spent on various projects and then embed those spreadsheets directly into Confluence pages.
Time tracking with Confluence
You can follow the below steps to start time-tracking in Confluence using Excellentable:
Step 1: Create an Excellentable Spreadsheet
The first step is to create an Excellentable spreadsheet for time tracking. To do this, open the Confluence page where you want to embed the spreadsheet, and then click the "Edit" button. Next, click the "Insert" button, and then select "Excellentable" from the list of available macros.
Once you've inserted the Excellentable macro, you'll be taken to the Excellentable editor. From here, you can create a new spreadsheet by clicking the "New Spreadsheet" button. Give your spreadsheet a name (such as "Time Tracking"), and then add columns for tracking your time. You might consider adding columns for the project name, task description, date, start time, end time, and total time spent.
Step 2: Enter Your Time Tracking Data
Once you've created your Excellentable spreadsheet, you can start entering your time-tracking data. Simply add a row for each task or project that you're tracking, and enter the relevant information in each column. Alternatively, you can use the below template to track the time
You can also import an existing Excel sheet, with the time-tracking data, from your tempo tools or any other tool that you are using.
Step3: Ensure Data Sanity
Individual team members typically enter data in their own formats. To ensure that the time entered by individuals is in a consistent format use formatting, conditional rules, and Data validations.
Data validations will help your team enter the information in the correct format. The below image is an example of maintaining data sanity using Excellentable. Conditional formatting, on the other hand, highlights important information. For example, you can use conditional formatting to quickly identify which teammates or projects are being.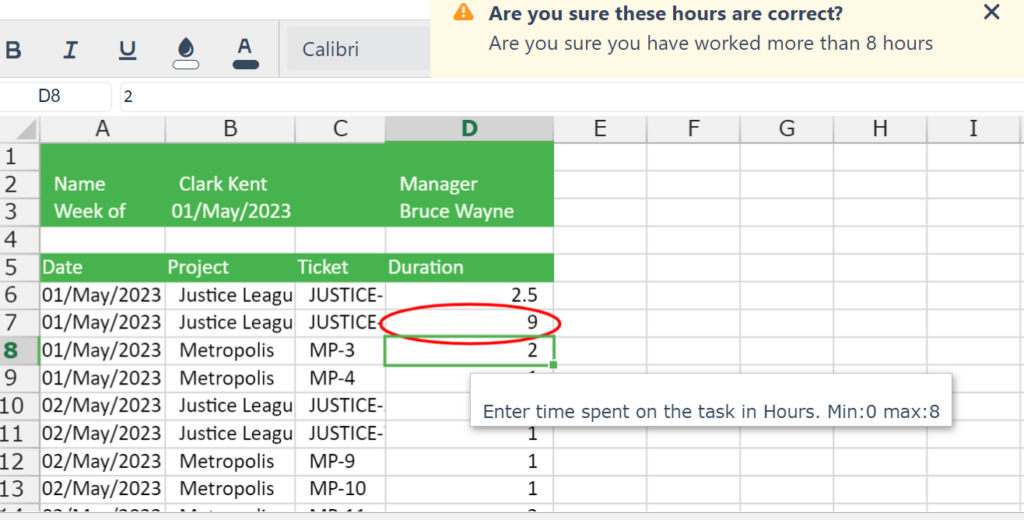 Step 4: Analyze Your Time Tracking Data
With your time-tracking data now stored in Confluence using Excellentable, you can easily analyze your data to see how much time is being spent on various projects or tasks. You can use Excel-like formulas and functions directly in your Excellentable spreadsheet, allowing you to perform analyze the data with ease. You can use Excellentable's pivot features to quickly work on the feature that you need.
Conclusion
Confluence is a powerful collaboration and project management tool that includes a robust time-tracking feature. By using Excellentable to create and embed spreadsheets directly in Confluence, you can easily track and analyze your time-tracking data to make informed decisions about your projects.
Learn more about Excellentable and start your free trial today.