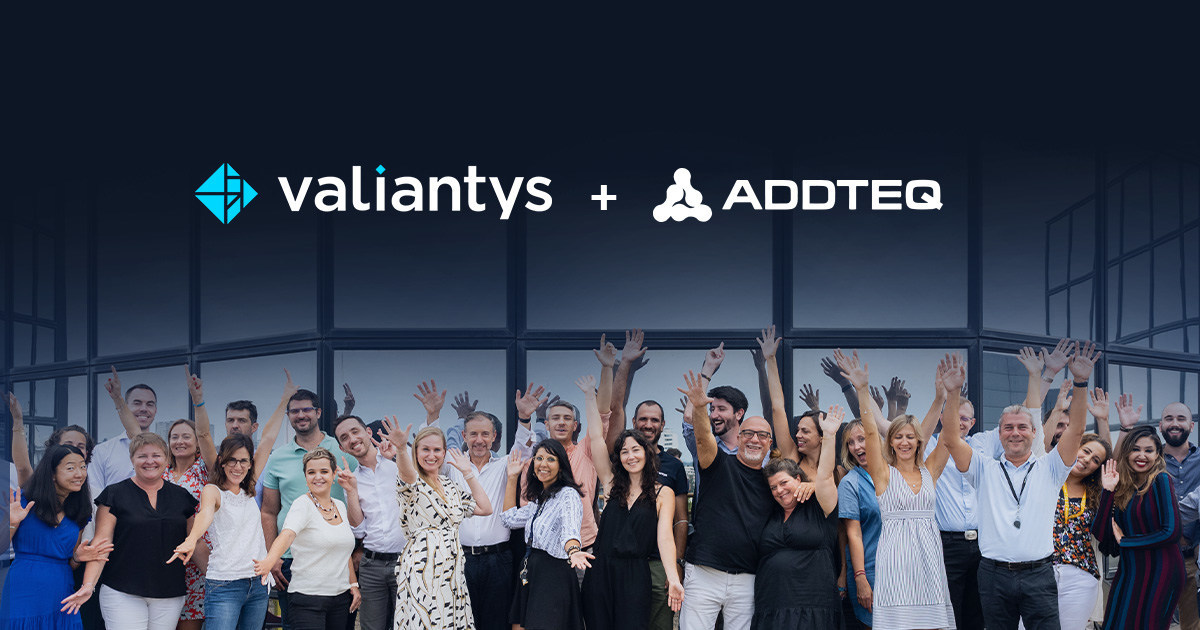 Valiantys, a leading global Atlassian consulting and services firm, today announced it has signed a definitive agreement to acquire the Atlassian services division of Addteq, Inc. 
Headquartered in Princeton, New Jersey, Addteq has two main divisions: an Atlassian Platinum Solution partner business, offering a range of services for Atlassian's enterprise customers, and an Atlassian Marketplace business, creating apps and extensions to Atlassian's products. Addteq has decided to focus its efforts on its Marketplace business, and as such, it was natural for the services team to join forces with Valiantys.
"Divesting our consulting services and transitioning it to Valiantys allows our team to focus 100% of our efforts as a software company," said Sukhbir Dhillon, President & CEO of Addteq. "Valiantys has built a strong brand in the Atlassian ecosystem, and we have a shared focus on helping customers maximize their Atlassian investment. Our service division's experience across key vertical markets, such as financial services, telecommunications, manufacturing and healthcare, will help Valiantys drive growth and enable our prior Addteq customers to achieve their goals faster."
"This strategic acquisition will deepen Valiantys' services capabilities, strengthen its coverage of the financial services and healthcare sectors, and reinforce its coverage of the US East coast region," said Lucas Dussurget, Global CEO at Valiantys.
"DevOps is critical to businesses which need to shorten the software development cycles, deliver innovation faster, and reduce deployment failures. As an Atlassian Platinum Partner, Addteq has an impressive track record in deployments and Managed Services of Atlassian solutions. We are thrilled to welcome them to the Valiantys team," said Emmanuel Benoit, North America CEO at Valiantys.
See Also:
More info about the acquisition
Learn about Valiantys capabilities