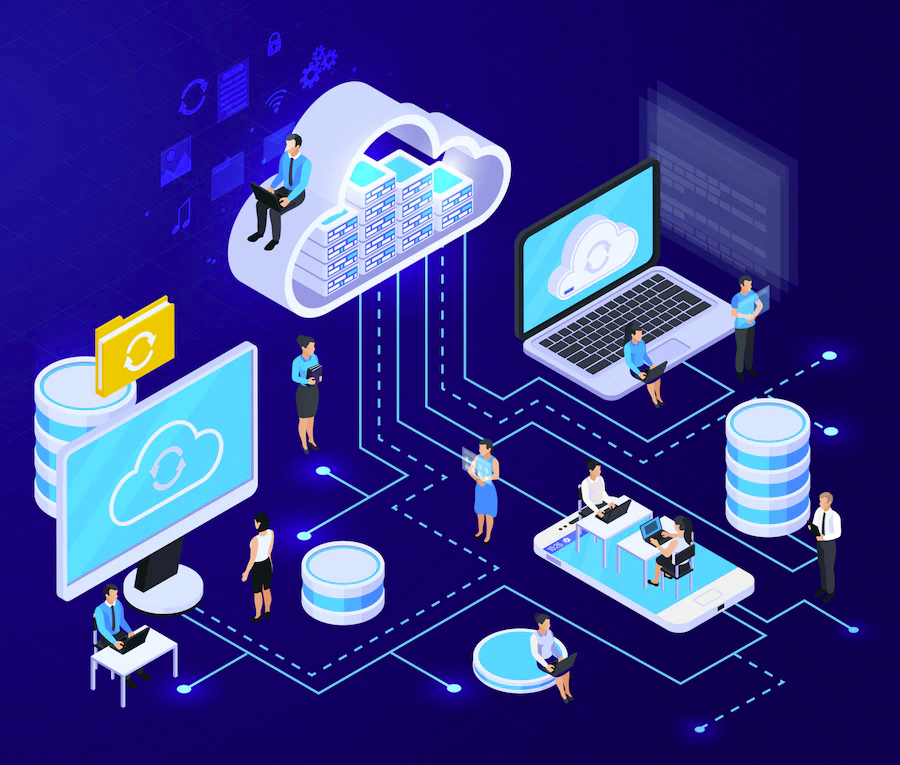 Stop me if you've heard this before – project management tools help teams across the organization plan, manage, and optimize resources across an organization so that work can get done effectively and efficiently.  IT and Software teams need development tools that allow them to develop, test, review, and manage their code.  Help desk software enables support agents to provide quick and easy answers to customers that need assistance. With nearly countless options available in every category, finding the best tools for each team can seem like an impossible challenge, especially if these tools need to work together. Too often, project managers and team leaders buy tools they initially feel excited about, only to find out a short time later that they're the only ones using them; their organization is falling back on email, phone calls, and sharing spreadsheets to collaborate. 
Fear not, because Addteq is here to help! Atlassian offers a treasure trove of modern tools across workflows, reporting, project management, customer service, software development, testing, monitoring, deployment, and more, all of which have worked synergistically.  By leveraging Atlassian tools with decades of expertise and best practices, Addteq will collaboratively craft and deliver a custom solution for your organization that meets and exceeds all your needs.  To do so, Addteq utilizes a multi-phase approach, from discovery to final deployment.
Discovery and Assessment
During the discovery phase, Addteq will meet with your key stakeholders to collaboratively define what will be achieved through the project. The discovery phase allows you to make accurate decisions based on evidence and clearly describes the project's scope and goals.  Together we will create precise estimates, ensure a high ROI, create a user-centered experience, mitigate scope creep, and provide valuable project insights via consultation with our service delivery specialists.
Working closely with your stakeholders, Addteq will discover and brainstorm the current process, challenges, and impediments using the existing tools. Addteq will then analyze the current challenges, root causes, and recommendations for tools and add-ons. The knowledge gained during this phase enables us to create a tailored action plan to deliver the highest business value and achieve the project's critical objectives.  If needed, Addteq would revise this plan based on your feedback.
Implementation – Staging
Once the project's scope has been defined and all requirements have been gathered, Addteq will begin to build your solution in a staging environment. Generally speaking, a staging environment is a nearly identical replica of a production environment used to prototype, test, and refine a system to ensure quality using an isolated production-like environment before deployment. Testing in an identical environment will ensure that your solution works as designed when implemented in production.
In a self-hosted environment, you should always maintain separate staging and production environments to test changes and upgrades in staging before implementation in production.  In the Atlassian Cloud, installations, upgrades, and patches are managed by Atlassian so that you can focus on your organization's core objectives.  With that in mind, you have a few options:
If you subscribe to a Premium, Enterprise Jira, or Confluence plan, you can create a sandbox. In this isolated environment, you can test and experiment before making changes to production. Creating an Atlassian Cloud sandbox is the best option as it allows you to create a replica of your production environment anytime.  You can use this sandbox as you see fit without risk to your production data.
If not, you can also create a separate trial site that can be made for evaluation, prototyping, and testing.  Please note that trial sites expire after a short period based on the subscription tier: 7 days for Standard and 30 days for Premium.
You may not need a staging environment if you are just getting started – once the solution is built and you have approved the UAT results, you can move forward, using your newly configured site as your production environment!
Regardless of which option you choose. The first step in building the solution is to bring up the base tools, such as Jira or Confluence, in the staging environment.  Once the applications are up and running, Addteq will begin the customization process, configuring them based on the findings of the Discovery and Assessment.  Throughout the implementation, Addteq will perform unit and functional testing to ensure that the implementation is proceeding successfully, according to the plan. Suppose you intend to switch from one tool to another and need to migrate data from an existing tool. In that case, Addteq will also use the staging environment to develop, test, and execute a data migration plan. Once all the custom configuration and data migration work are complete, Addteq will document the implementation details and perform an integration test to ensure the system works according to the discovery documentation requirements. 
User Acceptance Testing – Staging
User Acceptance Testing (UAT) will begin after a successful integration test by Addteq. UAT is the final phase of the implementation process before deployment to production.  UAT aims to identify and correct implementation defects and deviations from the action plan.  During UAT, selected members from your teams will test the solution to make sure it can handle required tasks in real-world scenarios, according to the specifications in the action plan.  Testers will record defects and provide feedback, which Addteq will review collaboratively with you and your teams.  Addteq will correct all defects that are uncovered during UAT.  In the case of process improvement feedback, Addteq will work with you and your teams to review the change requests and implement them, if feasible. UAT will be considered complete once Addteq has addressed all the outstanding feedback items and you have signed off on its completion.
Deployment to Production
Info
If you are happy with your cloud site and do not require a separate site to be provisioned and configured, then this step and the following Production UAT step are unnecessary, and you can move forward with your new site!
The production deployment is the final stage of the project.  During this phase, Addteq will install and configure your tools and add-ons and migrate data according to the implementation details previously documented at the end of the staging implementation phase.  Addteq will perform unit testing throughout the process, followed by a final series of integration tests to ensure the system works as designed in your production environment.
User Acceptance Testing – Production
During this phase of UAT, selected team members, ideally the same members who participated in the previous testing, will test the solution to ensure it works as designed in production.  As before, testers will record defects and provide feedback, which will be reviewed collaboratively and addressed by Addteq.  UAT will be considered complete once Addteq has handled all the outstanding feedback items and you have signed off on its completion.
Post-production Support
Following a successful UAT phase in production, Addteq will provide support during a period starting from an agreed-upon go-live to the end of a post-production support date.  During this phase, Addteq support teams will handle production incidents, implement minor enhancements, and perform any required maintenance activities.
Product and Solution Training
For those familiar with Atlassian tools in Server and Data Center environments, the Atlassian Cloud may pose a bit of a challenge, given the many functional and UI differences between the tools.   For these users, the transition to the Atlassian Cloud comes with some changes, benefits, and a learning curve. You'll want to make sure your team members are prepared to adjust to their environment and processes, such as how to log in, application URLs, changes to apps, and user interface differences. 
Addteq provides specialized training courses that reach across the entire DevOps spectrum. We offer full-featured training courses, complete with hands-on labs.  Classes can start with as few as five students to a maximum of ten.
The Bottom Line
When implementing the right Atlassian products across your organization, you need a partner with deep knowledge of the Atlassian portfolio that understands your needs and will recommend and build a solution that best fits those needs. Addteq is an Atlassian Solutions Partner with extensive experience and expertise in customizing and deploying Atlassian products and providing innovative results across the software development lifecycle. By partnering with us, you will benefit from the best of our efficiency and technical know-how and meet your software development milestones – without worrying about day-to-day product management.
Not sure where to start? Addteq experts can assess your current environment and make recommendations.
Want to set up your instance correctly the first time? An Addteq Atlassian expert can work for you.
Considering switching to new technology but worried about preserving legacy data? Addteq has the technical expertise to ensure your data is preserved and migrated.
Are the default JIRA workflows not adequate for your team? Addteq workflow experts can work with you to build workflows that match YOUR business processes.
Want all your Atlassian tools tightly integrated, including third-party systems? Addteq will ensure all of your tools work together seamlessly.
We can help with all of your DevOps or Atlassian needs.