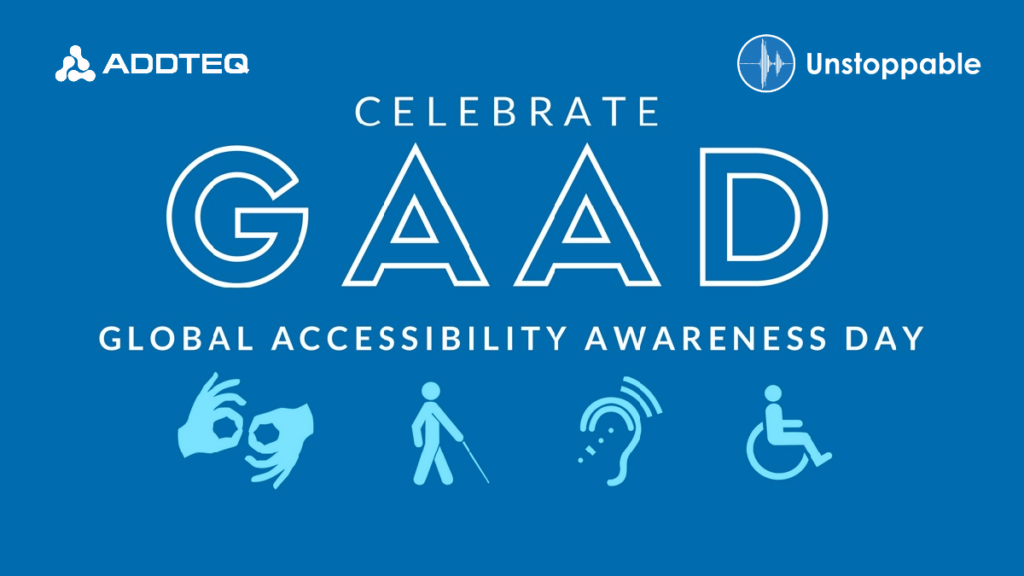 In today's interconnected world, accessibility is of paramount importance. Ensuring that digital tools and platforms are accessible to all individuals, regardless of their abilities, is crucial for creating inclusive environments. Global Accessibility Awareness Day (GAAD) is an annual event that highlights the gaps in, and the significance of accessibility. Today we celebrate GAAD and explore the transformative power of Addteq's Unstoppable.
Why Accessibility Matters
Accessibility is not just a legal requirement; it is a moral and social imperative. By prioritizing accessibility, organizations embrace the values of inclusivity and diversity. Accessible digital tools empower individuals with disabilities, enabling them to participate fully, contribute their unique perspectives, and drive meaningful change. Additionally, accessible tools benefit all users by improving usability, enhancing user experience, and increasing overall productivity.
Addteq products were created with a mission to improve collaboration and accessibility in workspaces. Addteq's unstoppable improves the accessibility and inclusiveness of Jira and Confluence, improves the accessibility of Jira (including JSM) and Confluence, and helps with 508, a11y, WCAG, and BitV compliance.
Jira accessibility: Unstoppable project management
Addteq's Unstoppable for Jira makes Project Management Inclusive. This add-on integrates seamlessly with Jira, enabling teams to create an inclusive project management experience for all users. Unstoppable for Jira incorporates a range of accessibility features, including keyboard navigation, screen reader compatibility, and adjustable contrast settings. By eliminating barriers and providing equal access to information, Unstoppable for Jira empowers every team member to contribute effectively, fostering collaboration and productivity.
Unstoppable also removes the need for admin or accessibility teams to ask the user about their accessibility needs. Unstoppable automatically detects the user behavior and opens a prompt for users to enable the accessibility option in Jira.
Confluence accessibility: Unstoppable collaboration
Addteq's Unstoppable for Confluence transforms the accessibility of Confluence- the popular team collaboration tool. This powerful extension equips Confluence with a suite of accessibility enhancements, ensuring that collaboration spaces are open to all users. Unstoppable for Confluence introduces features such as missing Aria tags, captioning for images, semantic headings, and color contrast adjustments. With these inclusive features, Unstoppable for Confluence enables teams to create accessible documentation, knowledge bases, and project spaces that cater to a diverse range of users.
#GAAD 2023
On Global Accessibility Awareness Day 2023, we also celebrate the relentless efforts of individuals, organizations, and governments toward accessibility. WCAG guidelines have emerged through the hard work of various individuals and organizations. Governments have helped accessibility by creating various laws and policies related to web accessibility.
Atlassian's tools are revolutionizing project management and collaboration, empowering organizations worldwide to create inclusive environments where every team member can thrive. By leveraging Unstoppable for Jira and Confluence, organizations can pave the way for a more accessible future, where barriers are dismantled, and opportunities are truly limitless. Join the accessibility revolution with Unstoppable for Jira and Confluence today, and unlock the full potential of your teams!
Remember, accessibility is not just a requirement; it's a human right.
Learn more about Unstoppable and start your 30 day free trial