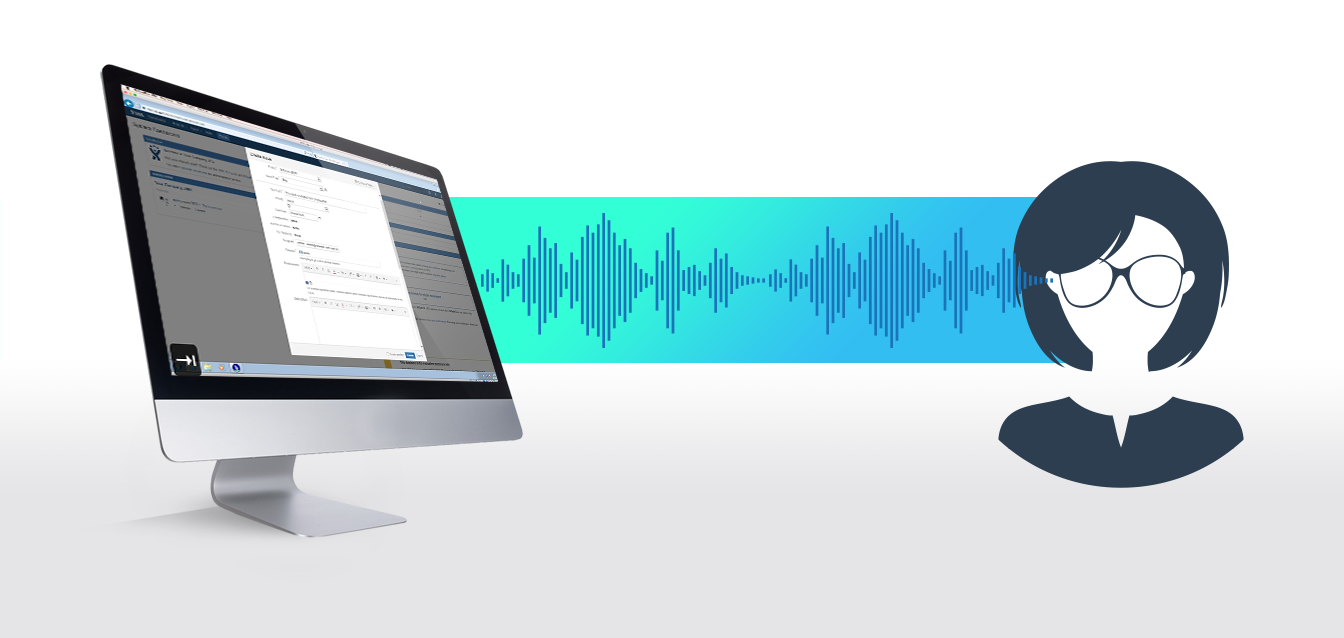 Digital accessibility is design of technology products and environments to help people with various disabilities not be impeded or otherwise unable to partake in the use of the service, product, or function. Addteq plays its part in digital accessibility by creating and maintaining Unstoppable, the accessibility enhancer for Atlassian tools
This blog is an interview with Nathan Clark about career paths working in digital accessibility, and work-life in digital accessibility. Nathan Clark joined Addteq as a Committed Compliance and User Experience Analyst in March 2020 to help build our flagship product, the Unstoppable plugin for Jira and Confluence. He is a Certified Professional in Accessibility Core Competencies certification holder. I talked to him about career paths working in digital accessibility, and work-life in digital accessibility.
How do you define digital accessibility?
Nathan: Digital accessibility is the process by which a website, online application, and or mobile app is made in such a way that it allows for the most amount of access to the widest audience including people with and without disabilities
What are the typical jobs available in digital accessibility?
The types of jobs that involve digital accessibility are endless. Some of the most common jobs that involve accessibility include QA analyst, digital content creator, document remediation specialist, user experience tester, web accessibility specialist, web developer, software engineer front-end developer, and many more.    
How does one start a career in digital accessibility?
Many people who now work in the digital accessibility industry did not originally plan on being in the digital accessibility space. Many people who work in technology-related jobs were often assigned a task where they were asked by management to see if they can make a tool or system accessible. Another way many people get into the accessibility space is by being in the right place at the right time. For example, the reason that I got into the industry was when I was approached in college both at community college and at Towson University where I was getting my 4-year degree. At both institutions, I was approached by staff in the Students with Disabilities Office if I would be willing to test out some websites and online apps and forms to test for accessibility. When I was a student at Towson University I was approached by a university professor named Dr. Lazar who was an Information Systems/Computer Science professor at the university. He asked me if I could do some usability testing with some of his students. I agreed to do the testing. In my next to last semester of college at Towson University, I was approached by the university's Director of Office of Technology Services to work for him as a student employee in the summer of 2017. I was partnered with a sighted student from the CSIS department and we worked for about 5 months together until I graduated from college. 
 What tools should a young professional learn to work in digital accessibility?
A professional should get familiar with a tool like JAWS, NVDA, or Microsoft narrator. Other tools include zoom text, dragon naturally speaking, color contrasting tools, and many other magnification tools.
As someone who is blind, I also use my iPhone and an Android-based notetaking device which also is a braille/speech output device.
If you are working in the developer/QA space, knowledge of front-end languages like Java, or HTML would be really useful.
How can you prepare for your career?
The best way to prepare for your career is to get certified in the industry. The International Association of Accessibility Professionals has many certifications ranging from junior-level certifications to more advanced degrees. There are also many online resources and organizations that provide training to people. These organizations include the National Federation of the Blind, Level Access, Deque University, 3Play media, and many more. 
What do you recommend for post-degree training?
Yes. I would recommend young professionals get certified through IAAP and find as many other boot camps or training courses as possible from the listed organizations above.
Since all jobs are not remote, what are the locations in the US that are favorable for the blind?
In terms of navigating around the most independently one needs to live in a major US city. However not all major US cities have the best public transit systems. However, in my experience, the list of best US cities for transit includes New York, Boston, Philadelphia, Washington Dc, Chicago, Los Angeles, Seattle, Portland, and Salt Lake City.
 Is a mentor necessary?
A mentor is not necessary, but having a mentor helps a lot. I have had many mentors through the years and am now in the process of mentoring younger people.
How can you find a mentor?
Either by becoming a member of the International Association of Accessibility Professionals, joining one of the many email list groups for digital accessibility (In FB/Linkedin), or reaching out to one of the many disability rights organizations out there.