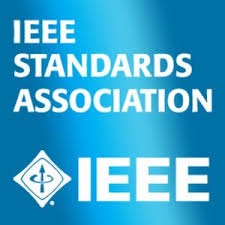 IEEE Standards Association
P2998 – Recommended Practice for Building Accessible Applications
On world Standards day Thursday, Oct 14, 2021, we are calling for participation for P2998 – Recommended Practice for Building Accessible Applications. 
The purpose of the standard is to specify practices for increasing accessibility of web content to people with disabilities, including blindness, visual impairment, and seizure disorders. Stakeholders for this project include software producers and consumers.
The following information is from the PAR which initiates the IEEE standards effort:
This recommended practice provides a consistent method to enable web content and web applications to be accessible for people with disabilities, including blindness and visual impairment by enabling text to speech, captioning of images, and auto-detection of user accessibility limitations that may exist.
Generally speaking, there is not a consistently agreed-upon method that defines how to build a website that is fully accessible. By seeking guidance from WCAG guidelines we aim to develop recommended practices for building more accessible applications by enabling auto-detection of accessibility and auto-captioning.
We would like to seek guidance from other related standards (e.g., P2843, Standard for Measuring Accessibility Experience and Compliance and IEEE Std 23026, Systems and software engineering – Engineering and management of websites for systems, software, and services information).
Additional Explanatory Notes: Relevant standards that may be referenced:
WCAG (The Web Content Accessibility Guidelines) is part of a series of guidelines published by the Web Accessibility Initiative of the World Wide Web Consortium, the main international standards organization for the internet. WCAG (The Web Content Accessibility Guidelines) doesn't have a standard for auto-captioning).

ARIA (Accessible Rich Internet Applications) tags is a practical guide for developers which is a set of aspects or attributes which define ways to make web content and web applications accessible – especially the applications which are developed in JavaScript. It supplements HTML so that interactions and widgets commonly used in applications can be passed to assistive technology.

ATAG (Authoring Tool Accessibility Guidelines) creates more accessible content and make the authoring tools themselves accessible to people with disabilities by following ATAG (Authoring Tool Accessibility Guidelines)

UAAG (User Agent Accessibility Guidelines).
Original article link published by Bob Aiello